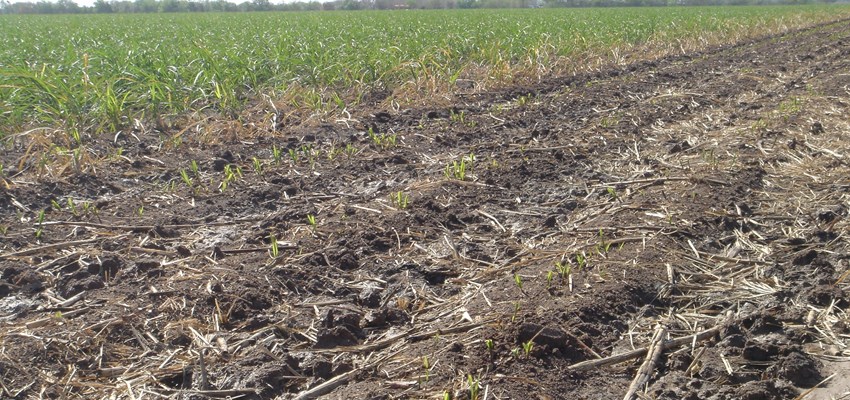 May 4, 2017 Update
Hello Arroyo Partners:
Last night a cold front came barreling through the RGV sparking thunderstorms, rain and some hail. Unfortunately, the whole thing was over so fast that by morning you could hardly tell it rained except for the cooler temperatures and lower humidity. The weather prognosticators are saying that it will be back to the mid 90's today and possibly hitting the triple digit mark in Western Hidalgo and Starr Counties.
Another one for our Ag Producers.
Survey to Estimate the Economic Impact of the Sugarcane Aphid
Texas's sorghum industry is threatened by a new invasive pest, the sugarcane aphid, capable of causing substantial damage to crop production and local economies. Due to its rapid population growth, great dispersion capacity, and reduced availability of effective insecticides the sugarcane aphid has become the most important pest in sorghum since its detection in 2013. Despite the importance of sorghum production to both state and local economies, very little work had been conducted to assess and better understand the economic implications of the sugarcane aphid outbreak. The objective of this study is to estimate the overall economic impact of the sugarcane aphid in Texas. This study is conducted by a multidisciplinary team of Texas A&M AgriLife Extension specialists including agricultural economists, entomologists and integrated pest management agents, and supported by the Texas Sorghum Producers Association. An online survey has been created to collect detailed information about crop production and pest control practices implemented by local growers. The findings of this project can serve as supporting data to governmental regulatory programs, demonstrate the economic impact of prevention and control programs, and justify the expenditure of private and public funds to develop effective control strategies. The link to the survey is listed below:

http://bit.ly/scasurvey
Please mark your calendars for the upcoming event:
- Vegetable Crops Field Day
Texas AgriLife Research & Extension is hosting a Field Day focusing on Vegetable crops on May 11, 2017, from 8:30 am-1:00pm at the Center located at 2415 E. Business 83, Weslaco, TX 78596. Topics will include Tomato Research, Insect Pests & Vectors, Brassica, Drone demonstrations and more. You must RSVP by April 26, 2017 to attend. Agenda is attached. RSVP @: annette.reed@ag.tamu.edu
Looking ahead,
Jaime Flores