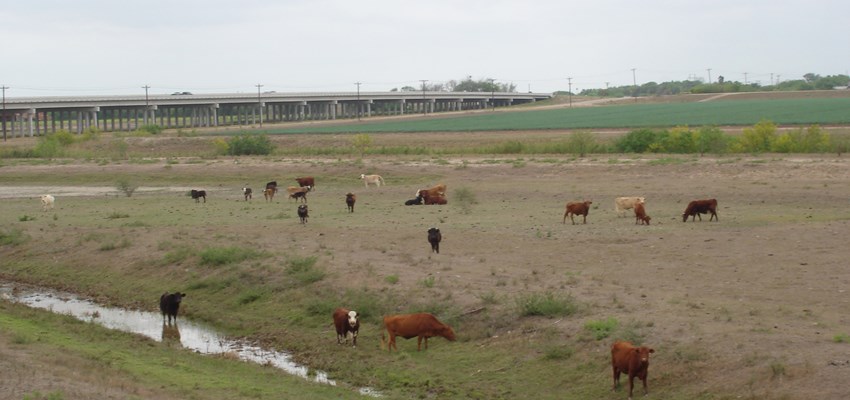 June 15, 2017 Update
Hello Arroyo Partners: 
It has been extremely hot in the RGV with temperatures hovering around triple digits and the humidity is sky high.  This morning the temperature at 6:30 am was 81* and the humidity was at 72%. If you must be outside, be careful, stay hydrated and cover up as much as possible.  
Please mark your calendars for the upcoming events: 
- USDA-Natural Resources Conservation Service Farmers & Landowners Workshops 
USDA-NRCS in cooperation with Texas Minority Landowner Magazine will be hosting 2 workshops, June 22 & 23, 2017. The dates, times and location of the workshops are listed below; 
June 22, 2017, 8:30 am-3:00 pm
Cameron County Extension Service
Cameron Co. Annex Building
1390 W. Expressway 83
San Benito, TX 78586
June 23, 2017, 8:30 am- 5:00 pm
Yahweh's All Natural Farm & Garden
19741 Morris Rd.
Harlingen, TX 78552 
USDA-NRCS representatives will be available to discuss cost share and financial assistance programs, conservation programs and conservation planning; farm loan programs; organic farming; urban agriculture; pollinators; soil health; agricultural Marketing; cattle and hay operations; high tunnel ( hoop houses); erosion control; irrigation systems; veteran's programs and more. Lunch is provided both days. 
On Friday, June 23rd farmers can participate in the construction of a seasonal high tunnel from the ground up. 
To register please RSVP at (956) 399-2522 ext.6375 or email OzLongoria@tx.usda.gov 
- Food Safety Workshop
Join us for a Food Safety Workshop
Thursday, June 29th, 2017.  Registration starts @ 8:30 am; Workshop 9:00 am to 12:00 pm
Texas A&M AgriLife Extension Service
(2415 U.S. 83 Business, Weslaco, TX 78596) 
Topics for the workshop are;
Field Food Safety
Food Safety Resources
Food Safety Certification Classes 
Speakers
Dr. Juan Anciso; Associate Professor and Extension Vegetable Specialist
Nelda Barrera; Field Representative, Texas Department of Agriculture
Lilian Mezquida; AgriLife Extension Family Consumer Science Agent 
The workshop is free. You can call ahead of time to register at (956)-361-8236. 
Jaime Flores, P.G.