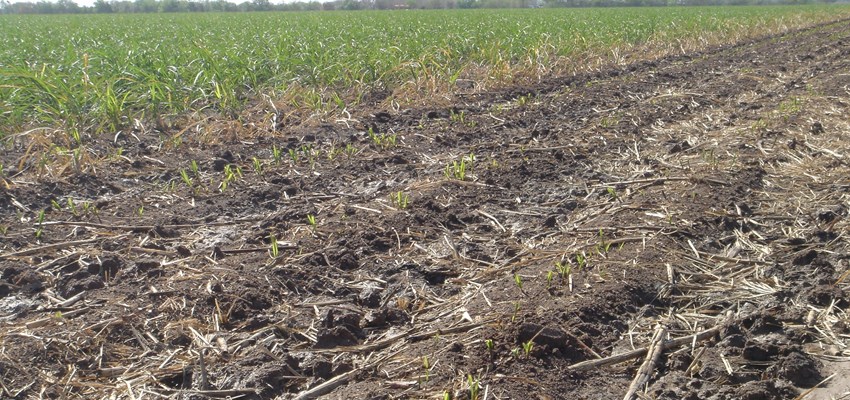 January 10, 2019 Update
Hello Arroyo Partners, 
I hope everyone is well rested from the holidays and that you are off to a very good new year. The weather has been very mild this winter. We have not received all of the rain associated with the cold fronts that have blown through the last month or so. The tail end of the front keeps missing the Valley and rains on the Coastal Bend. Hopefully the next couple of fronts will reach us and we will have a wet January and February.  
I wanted to let everyone know that we copies of the Arroyo Colorado Watershed Partnership newsletter available so anyone needing O&E materials to hand out to citizens or as part of your MS4 program, Stormwater department and for any Drainage or Irrigation districts.   
I also wanted to pass along a message from Brad Cowan, Hidalgo CEA, about the Cotton and Grain Growers Pre-Plant meeting. 
RGV Cotton & Grain Producers, 
Happy New Year!!
The 25th Annual RGV Cotton & Grain Pre-Plant Conference will be Tuesday, January 15th, 2019 at the Livestock Showgrounds in Mercedes. 
We again have an outstanding lineup of speakers that will be addressing timely topics specific to cotton and grain production in the Valley. Still deciding what to plant to maximize profits in 2019? Come and hear what our marketing experts are saying. Issues with high mic or chemical stalk destruction? We've got the latest on those topics. Looking for data on the best performing varieties? Yep! Want the latest on boll weevil eradication? Check. 
Auxin Training- New for 2019!! There will now be a requirement to go through mandatory training prior to using Enlist products, patterned after the mandatory dicamba training requirement that was initiated last year. This training will be conducted after the conclusion of the PrePlant Conference. 2 hours of L&R CEU's will be provided.  
Check out all the details on the flyer. 
5 hours of TDA CEU's will be available, including L&R. 
An excellent lunch has been lined up and the door prizes will be generous. 
See you on Tuesday!! 
Brad 
It is sounds like a great line up of topics and speakers. I will be there and hope you will be too. 
Jaime Flores, P.G.