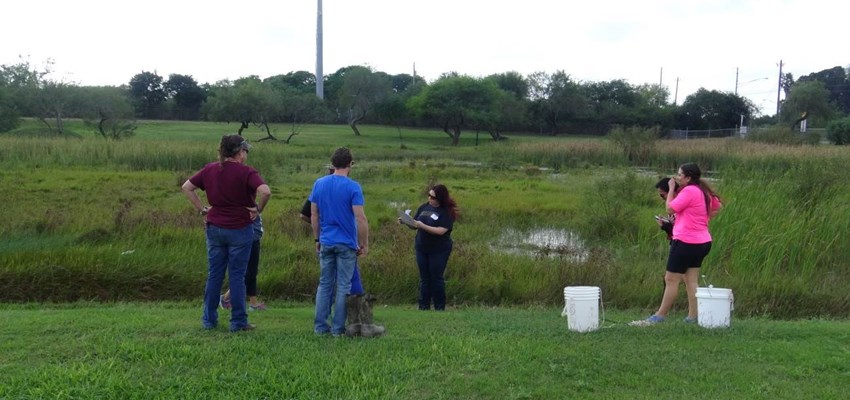 School District implements stormwater best management practices
A group of Los Fresnos teachers and students are learning real-world science and environmental stewardship while making an impact on water quality in the Arroyo Colorado.
As part of the Falcon Pond Beautification Project, the Los Fresnos Consolidated Independent School District (LFCISD) is working with the Arroyo Colorado Partnership, Texas Water Resources Institute (TWRI) and Texas Stream Team (TST) to implement and monitor stormwater best management practices (BMPs) on a wetland adjacent to the Los Fresnos High School campus. The project is funded with grants from the U.S. Environmental Protection Agency through the Texas Commission on
Environmental Quality.
Read the Ag Mag article.